NOTE: This procedure is changing, for the latest information see here.
During the RTF Practical Test the candidate is provided with a route, a flight plan (plog) and the accompanying candidate briefing notes. The candidate is expected to simulate flying the route indicated on the flight plan (plog) and the accompanying route map using a the CAA Approved RANT XL Communications Trainer PC based simulator. A full briefing on the use of the PC based simulator is provided immediately before the test. The simulated flight takes up to 2.0hrs during which time the candidate is expected to makes all the required radio calls in accordance with CAP 413.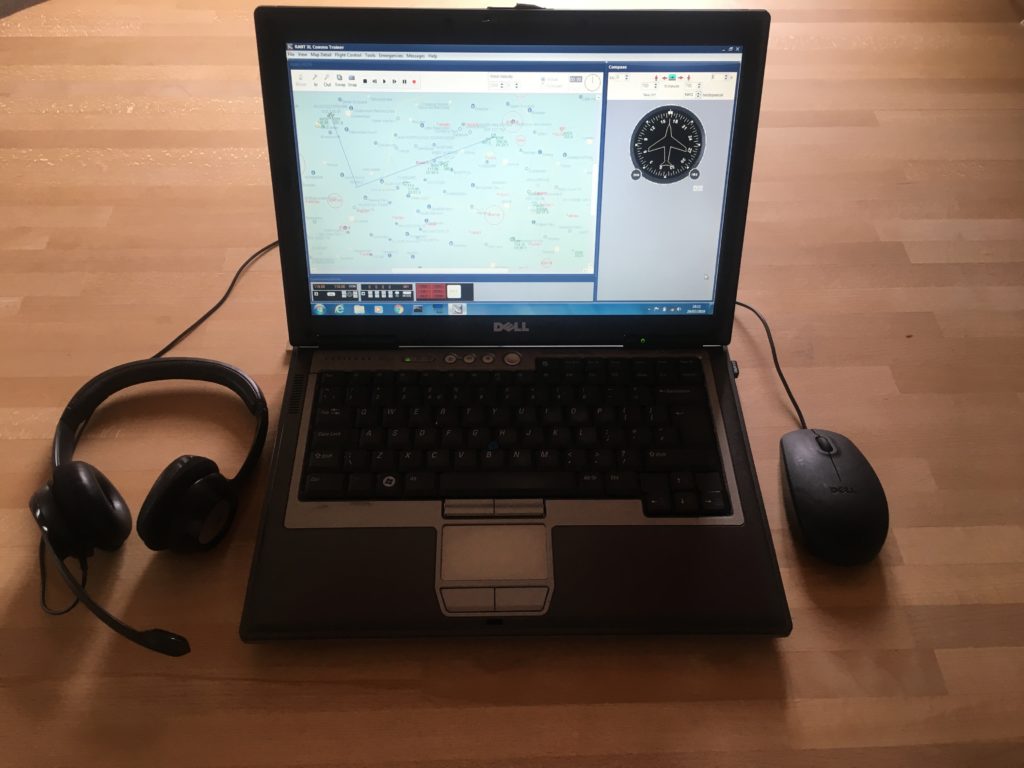 The applicant must have passed the Communications theory examination prior to attempting the RTF practical test.
If you have not done so please advise in advance so that this can be arranged.
The RTF training syllabus is based upon the UK CAA's CAP 413 "The Radiotelephony Manual" currently Edition 23 the UK Aeronautical Information Package (AIP), the Air Navigation Order (ANO) and EASA AMC 1, FCL.210 and FCL.215.
To prepare for the RTF practical you may wish to brush up on "A Reference Guide to UK Phraseology" and "CAA Safety Sense Leaflet 22 – Radio Telephony"
Specifically look at the following areas:
– Operating from an airfield with Air Ground Communication Service (AGCS) aka A/G
– Operating from an airfield with an Aerodrome Flight Information Service (AFIS)
– Operating from an airfield with an Air Traffic Control (ATC)
– Response to "Pass Your Message!"
– Penetrating Military Aerodrome Traffic Zones (MATZ)
– Air Traffic Services Outside Controlled Airspace (ATSOCAS)
– Lower Airspace Radar Services (LARS)
– SSR / Transponder Operations
– Position Reports
– Distress and Urgency calls
– Clearances to enter Controlled Airspace (CAS)
– Diverting
– VDF procedures (QDM and/or QTE)
The CAA provide SRG 1171, a helpful training guide.
When attending your RTF Practical test please don't forget to bring your photo ID.